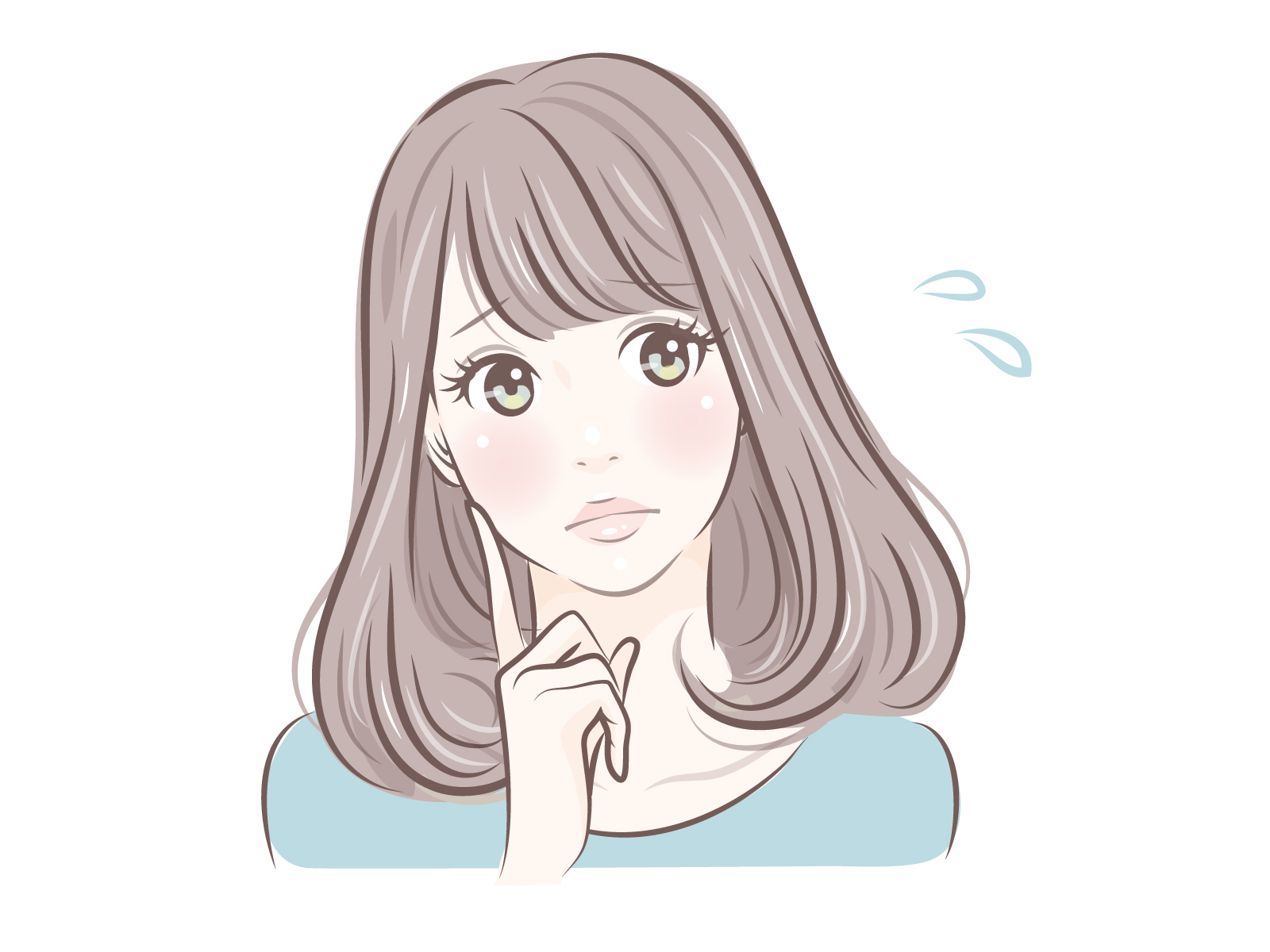 Is the protein necessary to improve body immune strength?Do you have any recommendation food?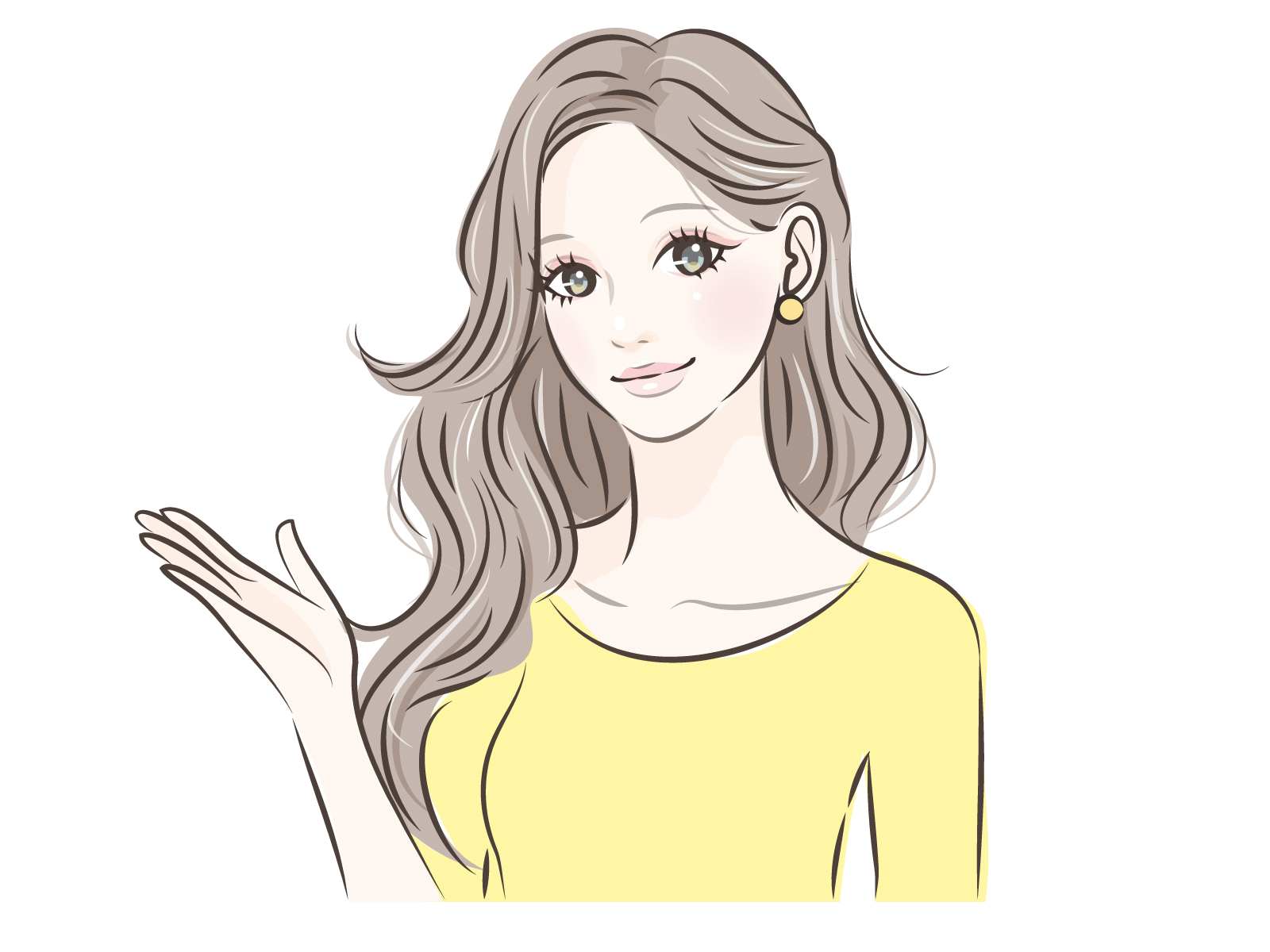 If you choose vegetable protein, I recommend to have TOFU! You can eat it everyday,I think! Today, let you know about special TOFU food in Japan, it will make you happy!
 Protein is indispensable to improve body immune storength
To keep body immune strength, we should have the protein from food.
Our body made from water and Protein. To make beautiful skin and hair, we should take in nourishment.

Recently, we feel that "we have to keep our body immune strength by our selves" cause corona virus all over the world.
Let's start eating well, sleeping well, laugh a lot to keep immune strength.
Related articles:【To keep immune strength】Recommendation food / 6 points by beauty specialist in Japan.
 Found by accident in Tenjin-Station in Fukuoka, Japan「GOCHISOY」
Recently, I found "GOCHISOY" in Tenjin station in Fukuoka, Japan by accident.The shop of GOCHISOY was the pop-up shop in the station.
I love TOFU, so I am happy to find "GOCHISOY".

The shop stuff seems happy so much!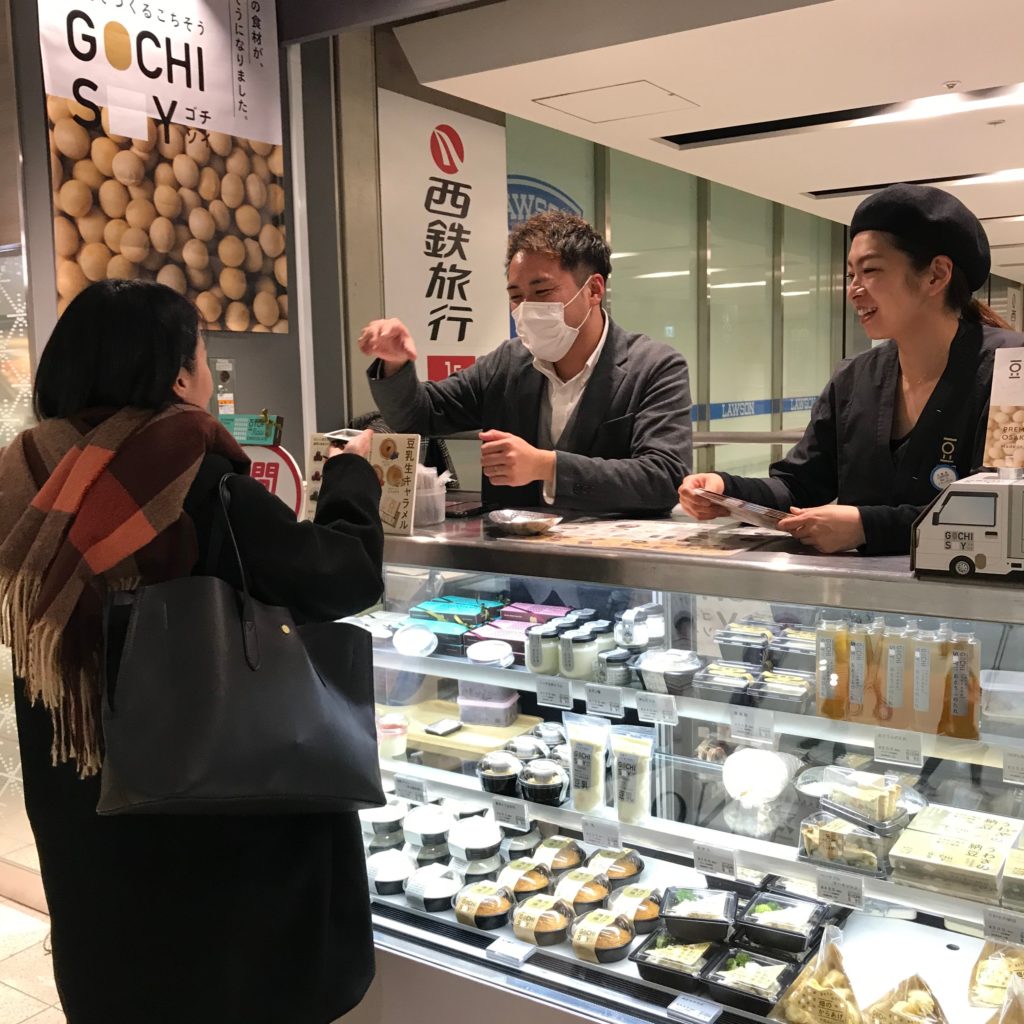 They explained to me about their products and brand, they usually selling the special TOFU product by mobile stores in Nagasaki,Japan.
In Fukuoka they will have pop-up stores in the department stores and station.

The shop stuff has very smooth skin like TOFU!
So I thought I want to purchase and eat it!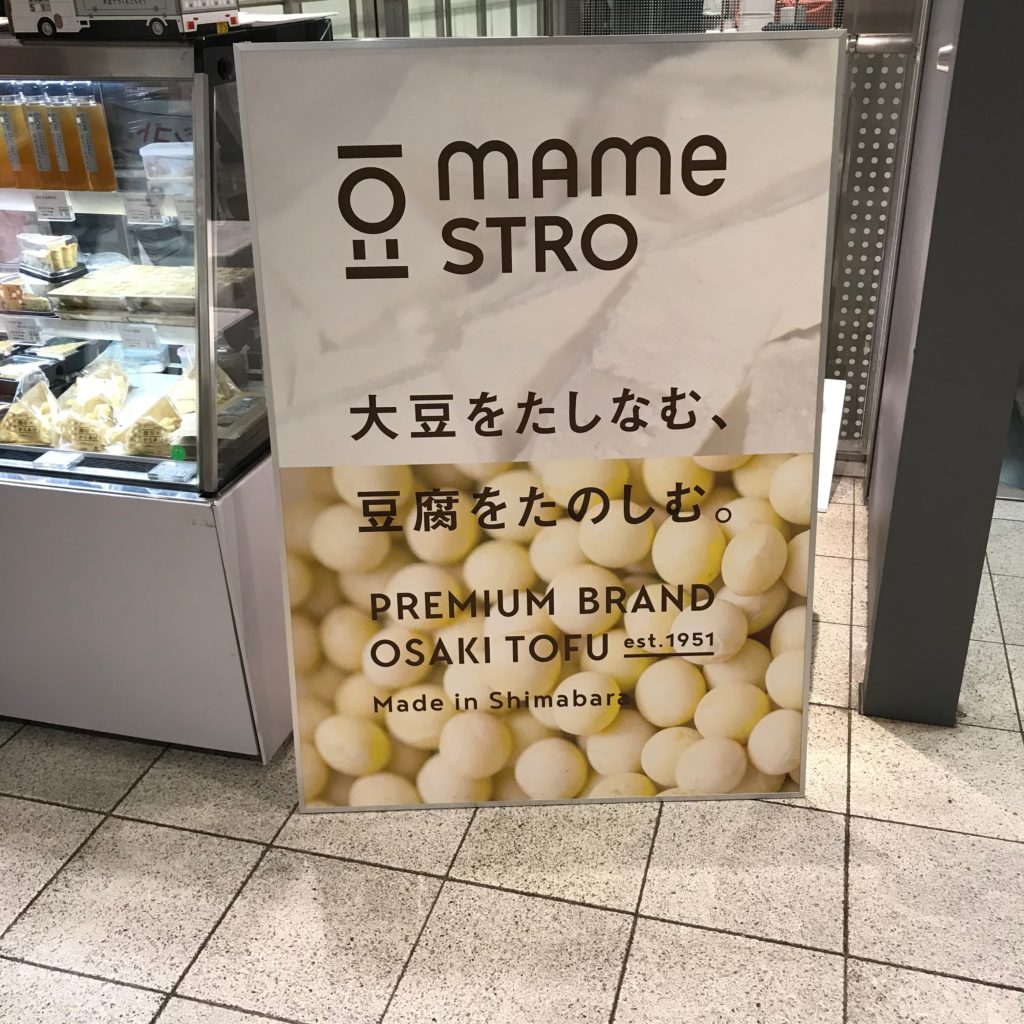 Special TOFU Food "GOCHISOY"!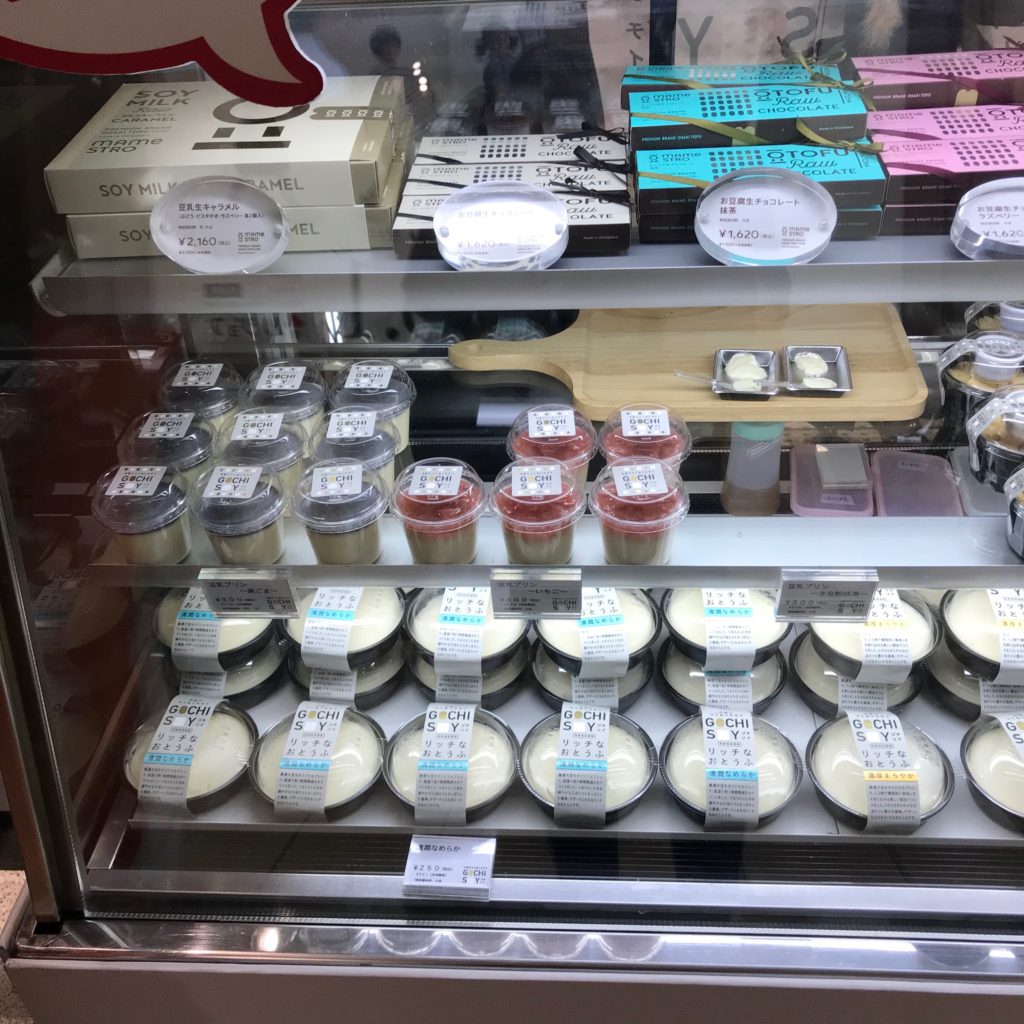 The brand has many kind of TOFU product, made from Soy Beans.
I was surprised that it has potential !
"Maru de Nama-choko" likes raw chocorate, Soy milk puding, common souce for TOFU, Yuba, Okara-miso (Miso made from tofu refuse).
I really want to eat everything!!
I was interested in "Rich TOFU" bottled tofu (JPY 500)!
 Amazing mild, smooth tofu「Rich-TOFU」
「Rich-TOFU」bottled package is cute, I will have for gift!
The taste of 「Rich-TOFU」is plain and simple,I add the sirup of dates.
It's very smooth like cream Crème Brulee.
Please check this movie on the Instagram as below.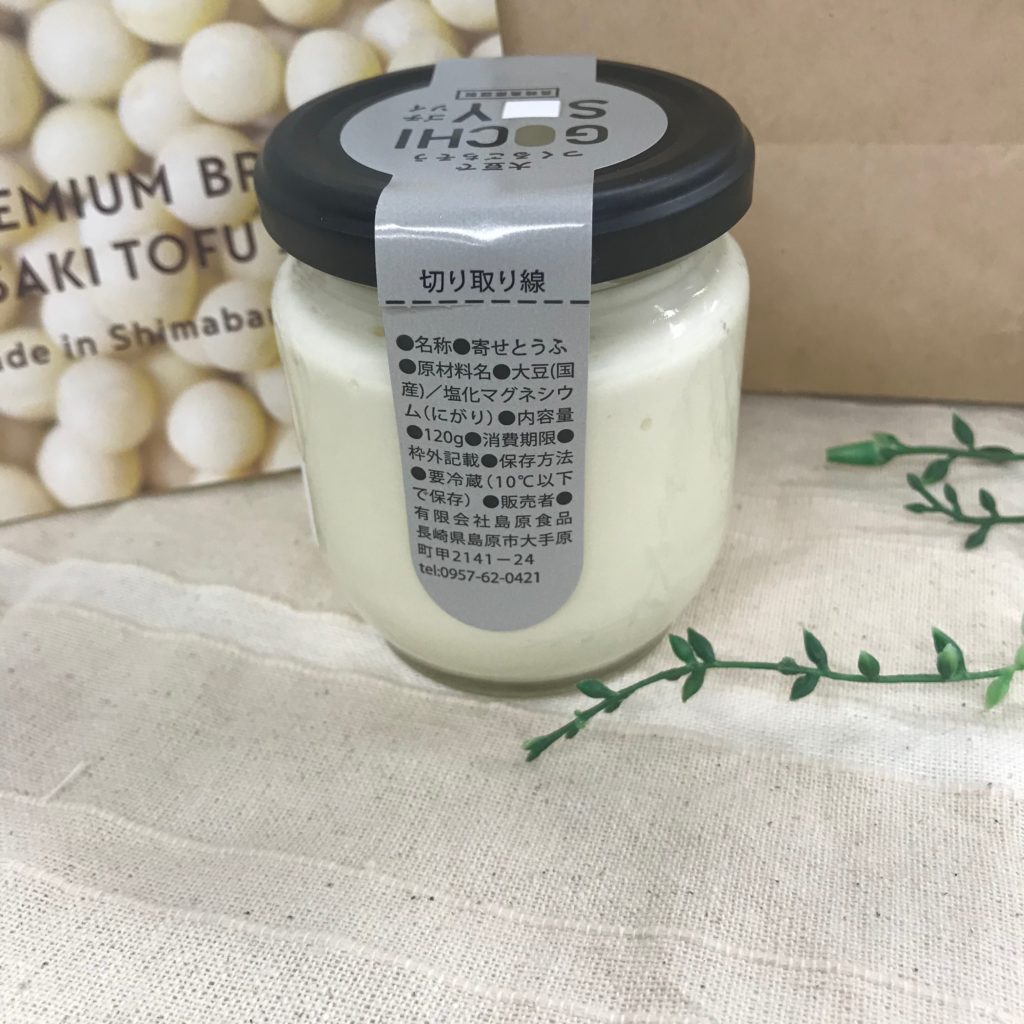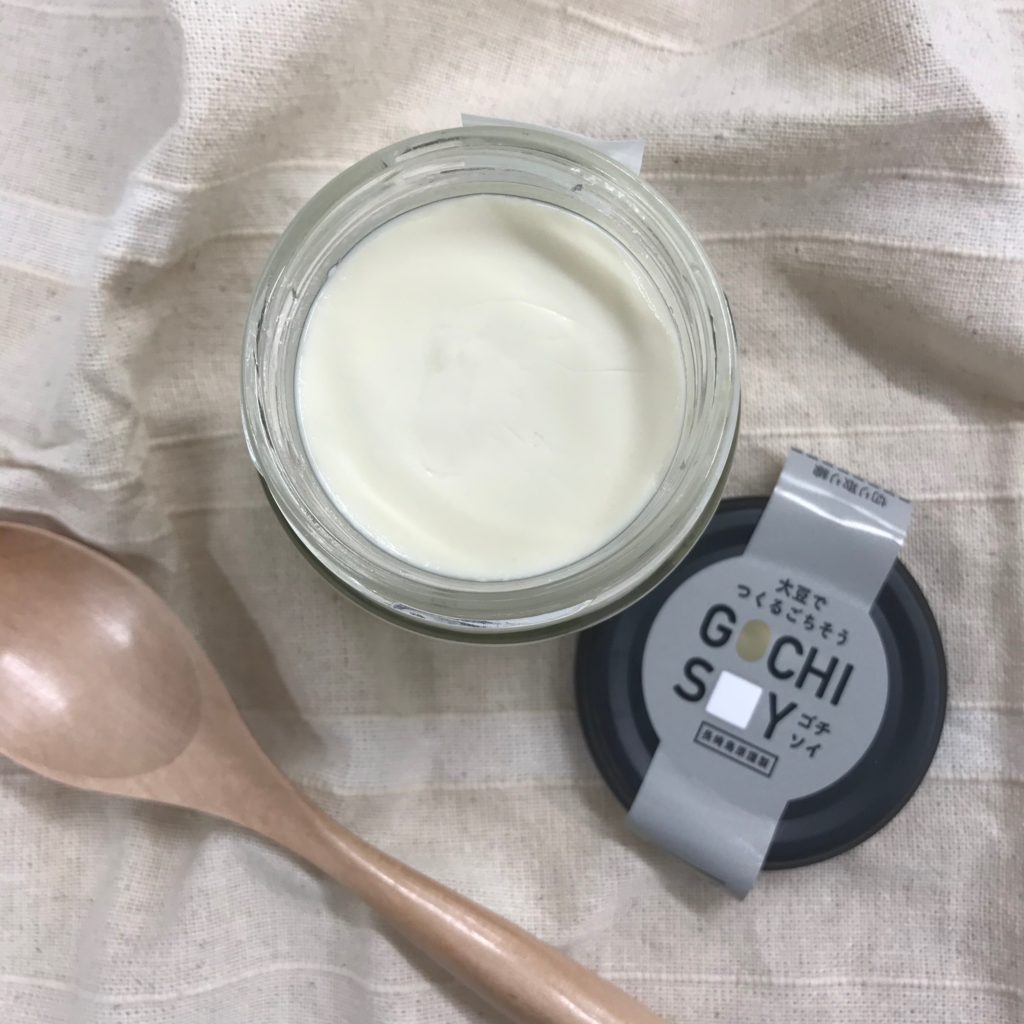 Similar food feeling with deep fried Chicken,「 Hatake-no Karaage」made from Soy beans!
And I purchased 「Hatake no Karaage」 too.
I am looking for Vegan fried chicken and meat but I couldn't find nice one.

So I was surprised when I eat 「Hatame no Karaage」.
It has similar food feeling with fried chicken.
I thought "Mmm? Is this plain chicken?" when I eat them.

And I compered it with real fried chicken.
Left: Hatake no Karaage
Right: Real fried chicken by common shop of Fried chicken in Japan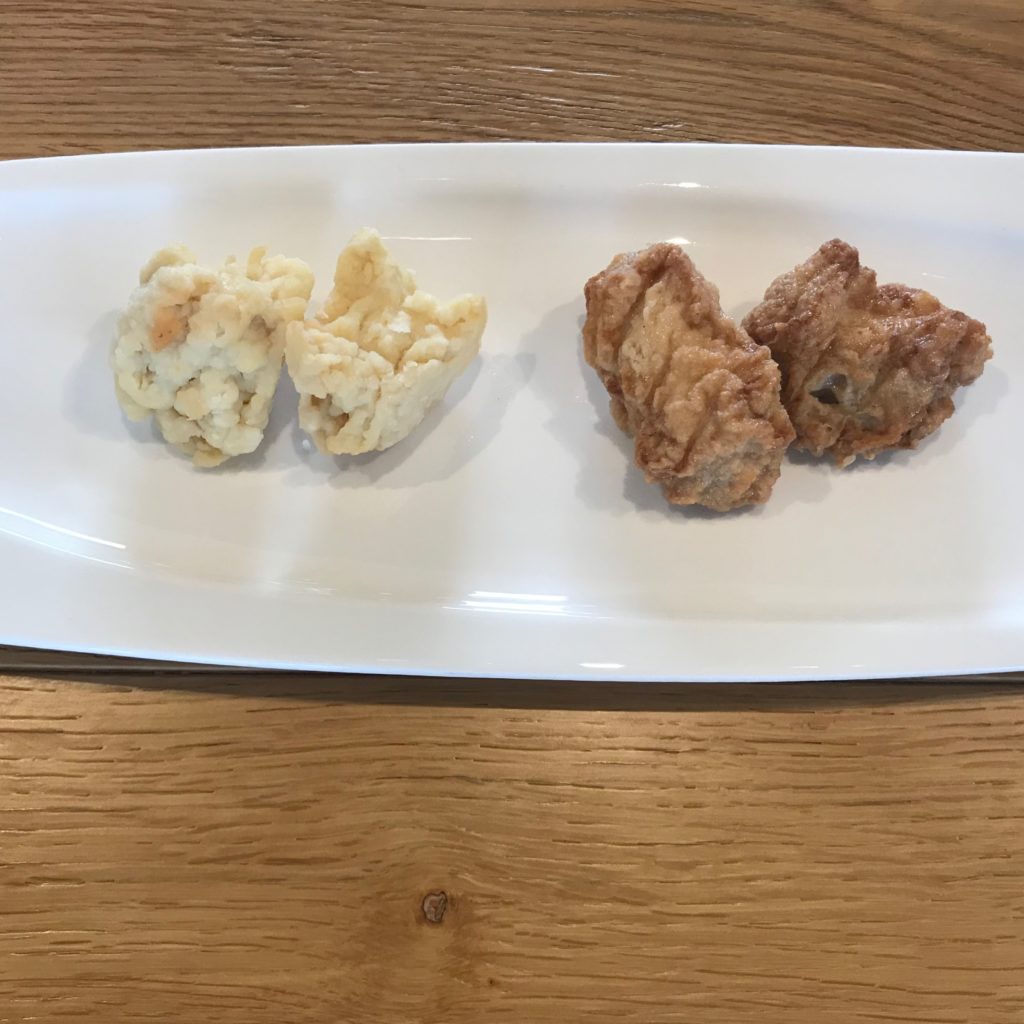 【Summery】Let's try 「GOCHISOY」made from Soy beans and Tofu if you are not vegan!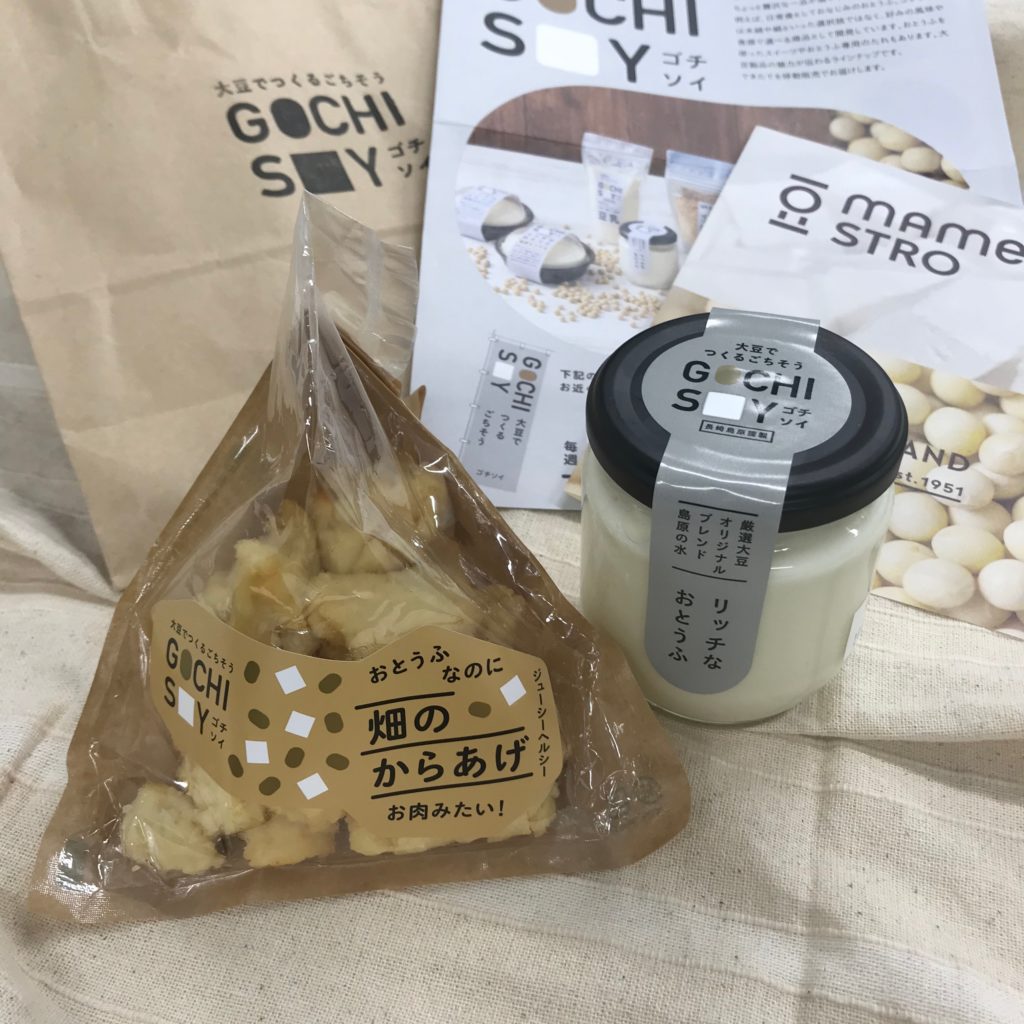 I went the Pop-up store and purchased the products for my friend's souvenir. 「GOCHISOY(ごちそい)」.

When I worked in Bangkok as Makeup trainer and product specialist, the customer of our company and beauty stuff of Thailand said to me "The secret of beautiful skin of Japanese is Clean food! I am interested in Japanese food too!" I proud Japanese traditional food culture as one of Japanese.
Especially Tofu is famous in the world!

Not only daily food, Tofu is able to change premium products.
Food feeling, smooth,sweet taste, everything is amazing, 「GOCHISOY」!
I really want to share the happiness of GOCHISOY, so I write this article without the work of advertisement.

I am just one of supporter of GOCHISOY!

大豆でつくるごちそう GOCHI SOY
Official website:https://gochisoy.com
2141-24 Kou, Otehara-cho , Shimabara, Nagasaki,Japan
Please check the Official website!
Thank you very much for reading our Eco beauty blog.
Love,
We Love Eco Cosmetics / Ai
We are joining the ranking of Blogger in Japan.
Please click these button!
Eco Beauty 🌍 Please share your Eco Beauty Tips! 🙌
📮 We will have interview for Eco Beautiest and Eco business entrepreneur. Could you let us know about your Eco Beauty tips and Eco business?
We will share Eco Beauty tips and Eco Business to All Oversea in Chinese and in English and in Japanese.
⇨ If you are interest in our interview, please contact us from Mail Form. We are waiting for your voice!