『We Love Eco Cosmetics!』
Thank you for visiting our website.Nice to meet you!

My purpose for building this website and operating it is to share experiences and product information of Authentic Organic Cosmetics called "Eco Cosmetics" all over the world.
Eco Cosmetics will heal you deeply with its aroma and texture from within you.
I am writing articles on my website about Eco Cosmetics ( =better for the environment and our bodies), Ethical Products, Organic Cosmetics, Organic Food, and Plant-based Food, from my experiences.
I want to become familiar with women all over the world through beauty topics.
Let's share our knowledge and experiences with Authentic Organic Cosmetics and Food!
 For All Women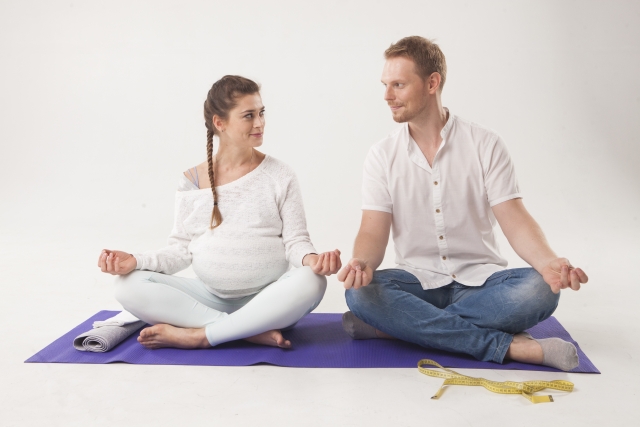 I have chosen my main theme "Eco Cosmetics".
As a Beauty and Cosmetics expert, I want to use only organic products that are gentle for our bodies.
Chemical perfume made from fuel oil or naphtha gives me headaches.
The composition of the chemical perfume is similar to formaldehyde.
But if I smell a natural authentic aroma made from plants, I never feel a headache.

I trust my inner voice on this!

I have explored the ingredients of Cosmetics, and finally, I have arrived in the world of Organic Cosmetics and Hand-made Cosmetics. The gentle ingredients for our bodies are also kind to the environment. So I decided to start my business on Social Media.

Do you know the word "Dermal toxicity"?
Actually, there was a commensurate increase in the number of sales of Chemical Cosmetics made from fuel oil or naphtha and the number of gynecological disorders and breast cancer after World War II.
My purpose in life is to help everyone focus on sustainable products by countries, governments, and cosmetic companies, and focus their efforts on developing and selling ethical products too.
I also have an idea of organic or ethical products, so I am now preparing them step by step.

If everyone can choose clean beauty products like Organic Cosmetics and Ethical products,
It will help "Try to conceive" because chemical ingredients have a similar composition to formaldehyde, an environmental hormone.
Someday, it will help with the declining birthrate, especially in Japan.
 What is "Eco"?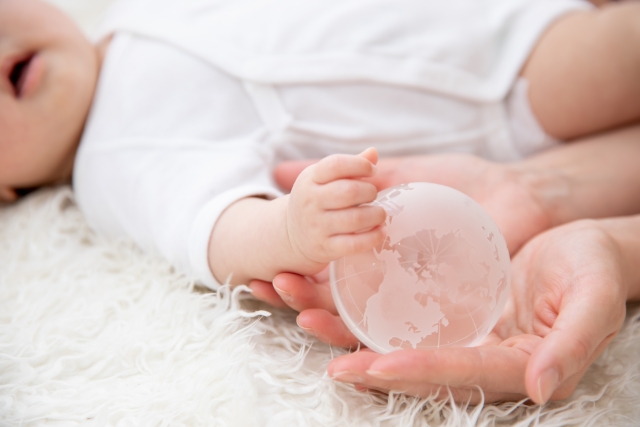 Eco = Eco Friendly × Economy

It is possible that the environmental hormone may become the cause of male infertility.

When we focus on our daily products, we can find it may cause environmental issues like water pollution.
The choice of Ingredients/Package will give us the result someday.

The market for Organic Cosmetics is increasing.
The organic cosmetics company provides heartful products, and it heals me deeply.
Because I can feel their warm messages to support women to be beautiful and focus on Environmental topics and Sustainable manufacture.

Providing Organic cosmetics and developing them will cost more than chemical cosmetics.

Human nature needs gentle, sustainable products.
 About Founder/Auther
Fortunately, I met over 5,000 guests/models through cosmetics/makeup service/makeup lessons.
The moments they found their own beauty and attractive points cheered up to me.
And they said me thank, so I continued the activities even though I have a shy personality.

Mainly Career and certification are…
・Learned how to apply makeup: Chiaki Shimada Makeup for professional course
・Paid money for cosmetics 2-3 million yen. Geek of Cosmetics…
・Joined and worked on Cosmetics Companies over 10years(Japan/Thailand)
・Worked in 5 Cosmetics Companies, Joined makeup events as freelance makeup 4 brands
・Certificated Aethtetician of Facial (Worked in an Aesthetic salon for 3 years)
・JOCA(Japan Organic Cosmetics Association) Organic Cosmetics Adviser
・Organic Food Coordinator
・Certificate Architect (I am also interested in the environment)

Finally, I chose Organic Products through my experiences of Study ingredients of cosmetics and marketing research, the health of my family, and accident for my body.

🔳 Favorite topics: International Economics/Money

When I work in an aesthetic salon, I have to sell products and expensive service courses to our customers. So I have been interested in Financial topics. Sometimes I read books written by FP(Financial Planner in Japan).
The customer talked about their household finances. Sometimes I worried about it, a little bit stressed about selling it.
If household finances go well, they will have bright faces and moods in the house and world.

Organic Food seems too expensive sometimes, but If we study financial topics, it will change easy to purchase it. Food is an investment for our future health.
I am interested in ESG investment topics too.
🔳 Hobby: Food and Traveling. (Nature Traveling!)

After studying about ingredients of Chemical Cosmetics, I changed my choice of food too. I want to prevent food addiction.

When I live in Bangkok, my coworkers said as "Japanese Food is Clean Foo, I like it".
They think as the Japanese have beautiful skin cause food and lifestyle.
I love "Healing Food" and its suppliers.

I love traveling with Healthy, healing food.
Especially vegetables that grew up in the tropics made me cheer up.
Nature travel in Canada, living in Thailand, and visiting nature is my favorite hobby,
Finally,
"Eco Beauty" = Eco-friendly, Healthy beauty.
We Love Eco Cosmetics!
 The purpose of this Website/My business
Provide information about Eco Cosmetics(Eco-friendly Authentic Organic Cosmetics) all over the world.
Support for women who wants to be more attractive from inside/outside, using Organic/Ethical products: Product development, launch brand
Invest in ESG companies, Donate to Farm Sanctuary
 Special Thanks
-May 2019
We Love Eco Cosmetics! I have started to provide information on the website
-June 2021
Donated revenue of Blog (Advertisement revenue) to Project of saving cows.
Mo-Mo-Project
In Fukushima Prefecture, Japan
After Earthquake in East Japan, the project member gathered cows that survived in Fukushima Pref, and they gave them places to eat glasses to cows.
The cows eating glasses of fields have been abandoned, which helped eco circulation.
The area where cows eat glasses is called the "Cow belt", it helps separation between Humans and wild animals.

-Others
・interview of companies for coverage:5
・Provide product samples from companies (Cosmetics): 11 companies, 11 products
・Provide product samples (Natural Food):8companies 8 products
・Vegan Make up brush & Make up lesson
・Consultation for Cosmetics/Beauty Business : 3
-Jan. 2022
It has been introduced on web site for nurses, "Nursing Work (看護のお仕事)" about my article.

-Nov.2021-Feb.2022
I was given the opportunity to join the Global Accelerator program "SAGAn Beauty Accelerator 2021", and studied the cosmetics business as a startup for 6 months.
I appreciate stakeholders.
I will continue to do my best to launch products and product development.
ーーーーーーーーーーーーーーーーーーーーーーーーーーーー
I always thank everyone.
I am so happy if I can support your health and beauty, successful life.
 Contact Us
Please contact us via this form.
Please feel free to contact us!